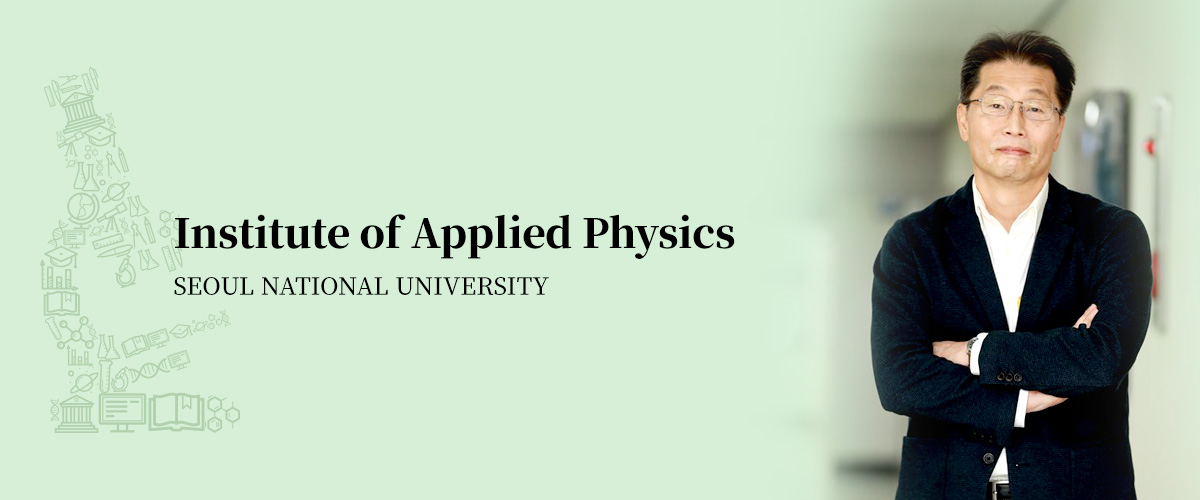 Welcome to Institute of Applied Physics!
I would like to extend my hearty welcome to your visit to the homepage of the Institute of Applied Physics (IAP), Seoul National University (SNU).
IAP was founded in June 2013 as an independent research institute under the umbrella of SNU College of Natural Sciences by upgrading its predecessor "Condensed Matter Research Institute," which was affiliated to the SNU Institute of Basic Sciences, to promote transdisciplinary integration and convergence programs as part of industry-academia collaboration along with multidisciplinary basic and applied research. With the goal of becoming a globally leading applied research institute, IAP has pursued global academic collaboration including researcher exchange and multifaceted academic activities.
The creation of the Condensed Matter Research Institute in 1991 was followed by the launch of four research groups (Graphene Nanomaterials, Next-Generation Quantum Device, Optical Display, and Single-Biomolecule Analysis) and the establishment of the Central Laboratory (Clean Room, Cold Room, Sample Preparation Room, and Bioroom) along with the Secretariat providing administrative support and Steering and Advisory Committees providing review and guidance on executive issues. A large number of professors and researchers from a variety of disciplines including physics and chemistry have participated in research projects carried out under contract with national and international organizations amounting to an annual average of three billion won (US$ 2.6 million). We will step up our efforts to secure large-scale research funding based on government support as well as ongoing industry-academia collaboration.
The membership-based IAP Central Laboratory is equipped with machines necessary for various research processes. We will not spare efforts in providing training and other support services to make our research equipment available anytime after user registration.
Our Institute will continue to contribute to enhancing Korea's international competitiveness through the commercialization of its outstanding research results and nurturing future global talents. We appreciate your interest in the Institute of Applied Physics.
Director, Kookrin Char